Posted: Friday, January 3, 2014 5:14 AM
---
707 294-0007. Napa Sonoma Wine Tasting Tour | Designated Private Driver.
www.myprivatedriver.net
. During the day you can dine outdoors among the vineyards with a gourmet picnic
Lunch
at a scenic winery, or delight yourself at one of the many world famous restaurants. You can be assured because your driver knows the wine country like the back of his hands, you can rest assured he/she will make the best use of your valuable time. All chauffeurs should but don't bring
Menu's
to help you make your lunch go smoothly. Most Limousine companies just drop you at a place and that's it. We give you menu's, you call in your order, and we go and get it. It will be ready after your wine tasting Tour. Here is a
Napa
or a
Sonoma
for free. Please call and we will help you make your itinerary for a memorable wine tour experience. Check our Reviews.
http://www.yelp.com/biz/my-private-driver-napa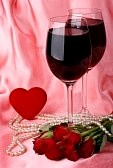 Napa Sonoma Wine Tasting Tour | Designated Private Driver
• Location: Sacramento, Napa-Sonoma-Kenwood

• Post ID: 4001607 sacramento